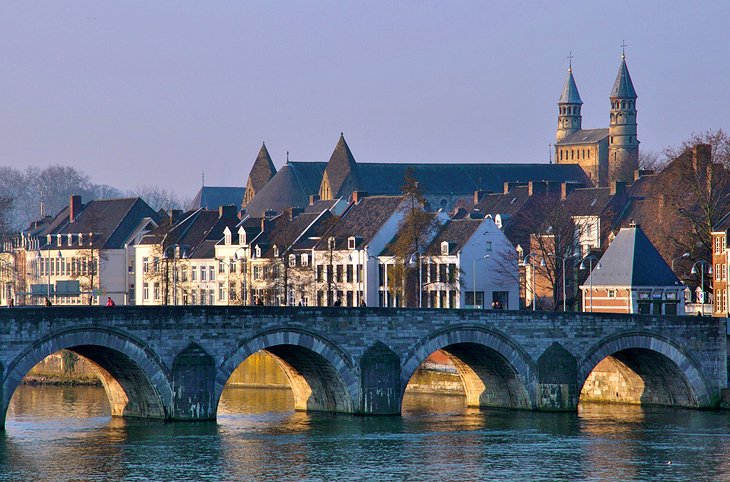 So it's been about a month since I left Singapore. Here's a quick update on how things have been.
Maastricht
It's not the kind of place I would have on my bucket list, it isn't a very exciting place for tourists to visit in general, but it is a pretty cool place. Maastricht has a rather chill vibe to it. A certain...character to the small old city that just makes it a nice place to live. I don't really know how to describe it, but I would say that Maastricht won't be in my top list of places to visit for a day or two, but its a decent place to live in for longer periods of time.
Maastricht University
Instead of taking 5 modules a semester, I take 2 modules a period, of which there are 2 periods in a semester. Having just two modules at any point in time is much more relaxing than in NUS. Granted, each of the two modules is supposed to be at a faster pace than in NUS, but it isn't really double the speed.
I guess there's also the fact that it's pass/fail, so I don't find myself working very hard or stressed out though I'm still putting in effort.
The downside of studying in Maastricht is actually that they can be quite strict on attendance, so that limits my travel opportunities.
Holidaying
Part of the exchange experience is of course to go travelling. Having exchange in Europe is an opportunity to visit the surrounding countries, especially the EU countries. So far I have been to London and Belgium outside of the Netherlands, while I have been to Amsterdam, Giethoorn, Utrecht and Eindhoven within.
Finalised upcoming plans include Munich, Norway (a longer trip). Other places that I will most likely be travelling to include Berlin, Paris Disneyland and Croatia.
Church
Damascus Road International Church is great. It's an international church of which half the congregation are students and it's really interesting. I feel that I may have much to learn from them.
One thing that has stuck out to me so far is the nature of the congregation renewing itself at a really high rate. Every half a year, a significant portion of the congregation leave and another portion enters. This affects the way ministry is being done in a number of ways. Some examples include the focus of the church (equipping individuals in the short stint to be sent out), serving (not reserved for the lao jiaos), community (constantly changing faces), denomination (technically affiliated to Assemblies of God but as the pastor pointed out, there's no point trying to label it because denominations and labels are viewed different in different cultures, we're just...a Damascus Road type of Church). There are certainty things I will learn from being here.
I may not always be around for Sundays, but I am making the effort to be around for university students (DR:UM) night every wed and for Bible study cell every tues. Have only been to one DR:UM night so far and it was a casual get to know each other session, so I still don't really know what to expect. Same for Bible study cell which starts in October.
The one session I have had though was definitely interesting. Met a professor of international law from China who is exploring the faith. I came to the session expecting to be served since it was my first time but I guess God has other plans.
Oh yeah. One more cool thing about the church, it's truly international and it's amazing to see people from different countries, cultures and backgrounds come together to worship God.
Cycling
What can I say. You get everywhere here by cycling. It's great.
Weather
It can get pretty cold, especially when I have to cycle to school for 830am classes. And it's still summer actually (autumn is in like 2 days). So if summer is cold...welp.
No regrets though. I'll take the cold any day over the blistering heat that is Singapore. The heat wave a couple of days ago reminded me well of that.
It's interesting though, that although I hardly check the weather in Singapore, I find that I have to do it here quite frequently. Watching the temperature is also pretty interesting heh, the large swings in temperature between night and day that are absent in Singapore.
Cooking
The kitchen in the housing is great and with how often I'm cooking as well as access to ingredients in a nearby supermarket, I've been able to whip up quite a number of dishes I wanted to do back in Singapore but never got round to doing. Definitely my cooking skills will improve by the end of this semester.
I also have a reputation of being the guy who is always in the kitchen heh. Some people don't like to cook so they just make really simple stuff, they don't understand how I can be there everyday for long periods of time heh.
These few days I've been craving for lots of Singaporean food though. I have always been cooking Western food so I guess it's time to switch things up a little.
Social life
It's a little bit like hall life here except from what I heard it's less bonded than halls in Singapore. I guess that's because we never really had O weeks like halls and many people simply form their own cliques and that's it. Which I'm comfortable with. I never lived in a hall and I can imagine it being rather taxing for someone who values alone time. I guess this is just the right amount for me.
So yea, I don't really talk much to the people in my corridor. Unless we happen to be in the kitchen or the living room (where I eat when I'm cooking with others). Generally I hang with the NUS people more.
I also like being in my room. Its nice and big and comfy.
I have been thinking about what it means to be the salt and light for Christ here and in terms of loving others though. Not sure how that will go. One thing that's new for me so far is speaking to people who live in places that are predominantly atheistic. We're used to many religions in Singapore but religion actually does seem like a very foreign concept to some people.
Living alone
Is nice. I think I could do this more.
I don't know why I thought to myself that I'm someone who wants to stay rooted in Singapore and be with friends and family. I feel like I'm doing fine here by myself. I feel like I could do this in other places in the world too.
Or maybe because it's only been a month heh. I imagine living abroad for 3 years would be very different from 1 month.
I also enjoy having my own room and being my own boss heh.
Final thoughts
I'm not sure if I missed anything out hmm...
I'm actually pretty tired now because it's almost 2am so this may have come across as quite a simple factual post haha. I guess all in all, I'm doing fine. Greatest challenge is missing Singapore food heh.
There are also other things I'm sorting out in my head and I'm kinda glad to be away from Singapore as it gives me some space. To be honest though...I still don't know anything eh.
---